Giới thiệu : Ở hình thức viết thư này bạn cần viết một bức thư phản hồi tới địa chỉ email mà bạn sẽ đọc. Nội dung bức thư bạn cần viết sẽ được gợi ý trong phần hướng dẫn.
Note: You need to write a response to an e-mail that you will read. What your response needs to include is in the directions so make sure you also read the directions carefully.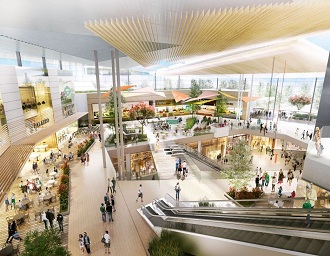 Dear Sir or Madam,
I am a resident of Boundary Road and I have recently read in the local newspaper that a shopping centre is going to be built near where I live.
This news was rather a surprise to me. I have been living in Boundary Road for five years now and it has always been a very quiet street with very few tall buildings. I think a construction like this will change the atmosphere of the area considerably and, like many other residents I have spoken to, I am not at all happy about it.
I think people who live in the area have a right to know more about the plan before it goes ahead, so I would like to request further details regarding the dates of the planned building work and the size of the centre. Also, I sincerely hope you are planning to provide a car park, as otherwise, parking will become very difficult for everyone in the area.
I look forward to hearing from you.
Yours faithfully,
John Carlson
Direction: As if you are the plan developer, read the letter and give a suitable response.
---