Giới thiệu : Ở hình thức viết thư này bạn cần viết một bức thư phản hồi tới địa chỉ email mà bạn sẽ đọc. Nội dung bức thư bạn cần viết sẽ được gợi ý trong phần hướng dẫn.
Note: You need to write a response to an e-mail that you will read. What your response needs to include is in the directions so make sure you also read the directions carefully.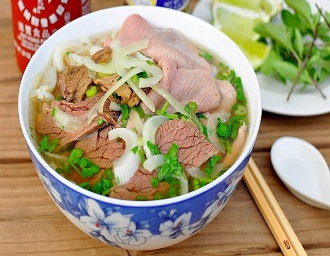 Dear Mai,
Hope you are doing well. I am writing this letter in order to ask for a favour from you. Actually, I need the recipe for Vietnamese Noodle Soup from you since I am going to throw a party soon.
Of course, this is going to be a very special party since all of my high school friends are going to get together and have a good time while talking about our works and achievements in life for the first time after finishing high school.
Anyway, the reason, for which, I am asking for this recipe is that I fell in love with this particular soup after eating it at one of the upscale Vietnamese restaurants in my country. So, I thought that it just would be a great idea to introduce this awesome and delicious dish, instead of only those food items which we enjoy on a regular basis, to all of my friends at the party, so that I could impress them with my new idea.
Please get back to me with the recipe of this awesome soup once you read this letter.
Warm wishes,
Adam
Direction: As if you are Mai, read the letter and give a suitable response.
---